Dakota Exteriors & Roofing

Manitoba's Complete Exterior Solution
Winnipeg's Premiere Siding Contractor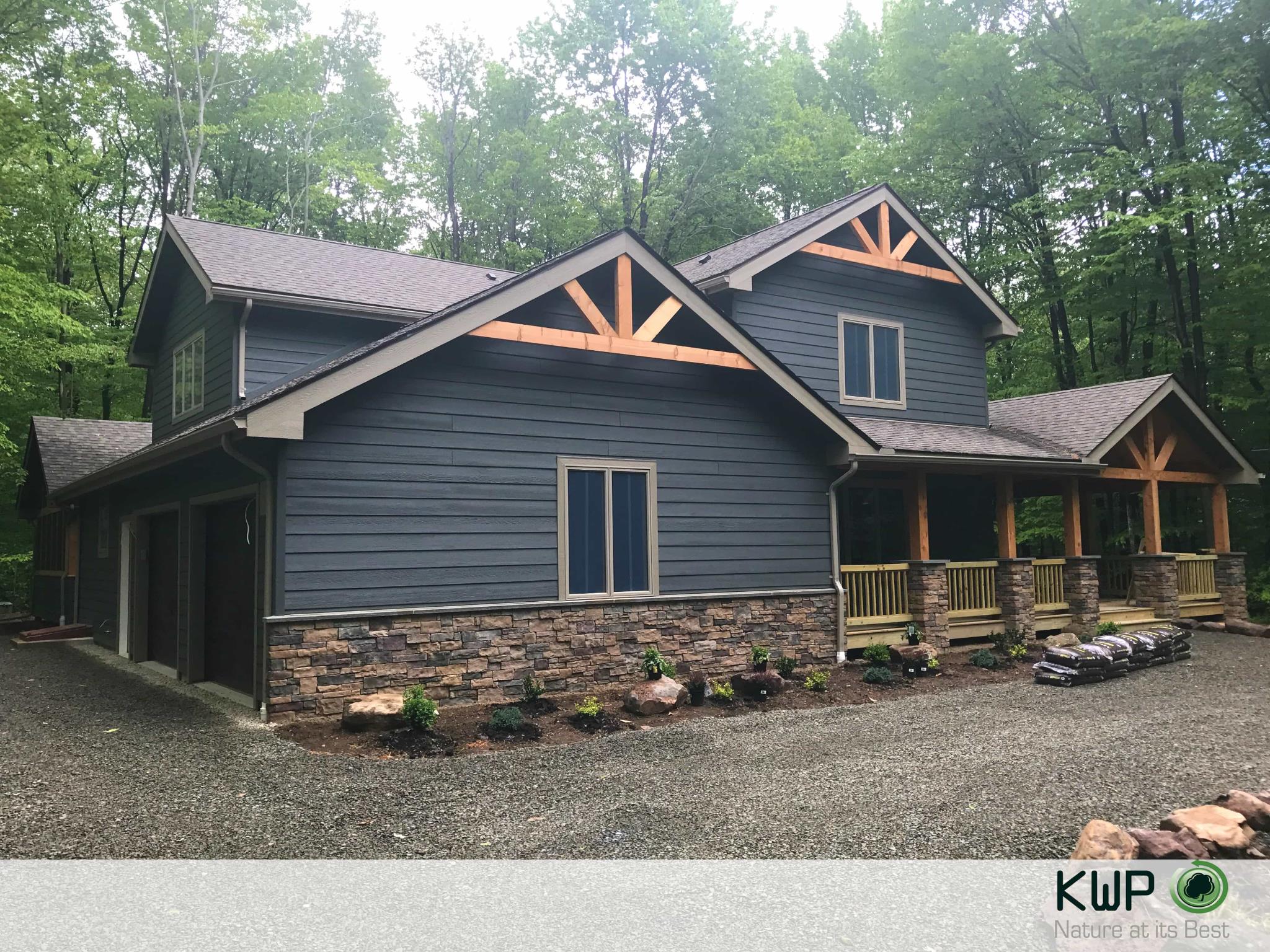 Winnipeg's Siding Renovation Contractor
Just like a firm handshake or a nice smile, the Exterior of your home can create a lasting first impression. At Dakota Exteriors & Roofing, we take pride in providing a tailored, customer-focused approach to Winnipeg's Siding renovations. Whether you're looking for a Siding contractor to replace a few pieces of damaged Siding, or fully renovate the Exterior of your home, we want to earn your business.
We specialize in the installation of:
James Hardie siding products
Vinyl siding
CanExel siding

KWP Siding
Longboard/Lux Panel/Sagiper/Earth Tone
Brick/stone veneers
Winnipeg's Premiere Roofing Company
Specializing in residential and commercial roof repair, replacement, and maintenance
Dakota Exteriors & Roofing is a qualified Exterior & roofing contractor in Winnipeg, serving commercial and residential customers. We offer commercial flat roofing and shingle roofing systems, new replacement systems as well as roof maintenance and roof repairs for Winnipeg and the surrounding areas.
For homeowners, we provide shingle roofs, specialty sloped roofs and low slope roofing systems, roof repairs and roof maintenance programs.
A new roof is the first line of defense against the elements. Winnipeg has harsh weather, including snow and ice in the winter. The summer months can be extremely hot, lifting shingles or blistering tar and gravel roof membranes. Your home or business roof needs to be at its best to protect your property and its contents, as well as the people who live and work there.
Dakota Exteriors & Roofing understands that a new roof is an investment in your property. You can protect this investment by getting a roof maintenance plan. With a plan, your roof can be checked at scheduled intervals. A maintenance plan will protect your investment and extend the life of your roof.
When you know your roof has issues, call us as soon as possible. We'll quickly schedule an appointment to inspect the roof and discuss all options. After the meeting with our representative, we'll send you a detailed report and quote. And of course we'll be happy to answer any questions.
Soffit And Fascia & Eavestrough
BEST WARRANTY! BEST WORKMANSHIP! BEST PRICING!


Fascia & Soffits
At Dakota Exteriors & Roofing., we understand the importance of properly ventilating your home to prevent expensive repairs due to damage from poor ventilation. Adding proper soffit ventilation along with proper roof vent scan will increase comfort, reduce energy costs and decrease repair costs.
Although gutters and downspouts control the huge amount of rainwater and melting snow, there may still be a small amount of water penetration behind the gutters causing the roof edge and wood fascia board to get wet and rot. Installing prefinished aluminum soffits & fascia will prevent this, as well as give your Winnipeg home a new, distinctive look – with many colors to choose from.
If you're looking for the perfect way to keep your home maintenance free, contact Dakota Exteriors & Roofing and inquire about our Fascia and Soffits services!

Cultured Stone
BEST WARRANTY! BEST WORKMANSHIP! BEST PRICING!
Dakota Exteriors & Roofing offers Cultured Stone Siding in Winnipeg and Surrounding areas.
From cathedrals and auditoriums to stadiums and monuments, ancient builders used stone to make a statement. Cultured Stone is strong, resilient, and timeless. Today, Dakota Exteriors & Roofing has incorporated the elegance of antiquity with the practicality of modern style to offer you siding made from cultured Stone.
Cultured Stone is a man-made artificial stone product and comes in a variety of shapes, sizes and colours. It can be easily installed over existing stucco and other exterior materials. It has a manufacturer's lifetime warranty and can withstand Winnipeg's challenging climate.
Benefit from Our Exterior Stone Siding
Cultured stone is an artificial stone product created to look like natural stone. Since cultured stone is lighter than natural stone, Dakota Exteriors & Roofing can install it in more places than its natural counterpart. We can even install it over your home's existing exterior materials. Our cultured stone helps you create the perfect look for your home. When you work with Dakota Exteriors & Roofing, you can choose from a wide range of stone siding to fit your home's unique personality. We offer a variety of shapes, sizes, and colours.
Windows & Doors
BEST WARRANTY! BEST WORKMANSHIP! BEST PRICING!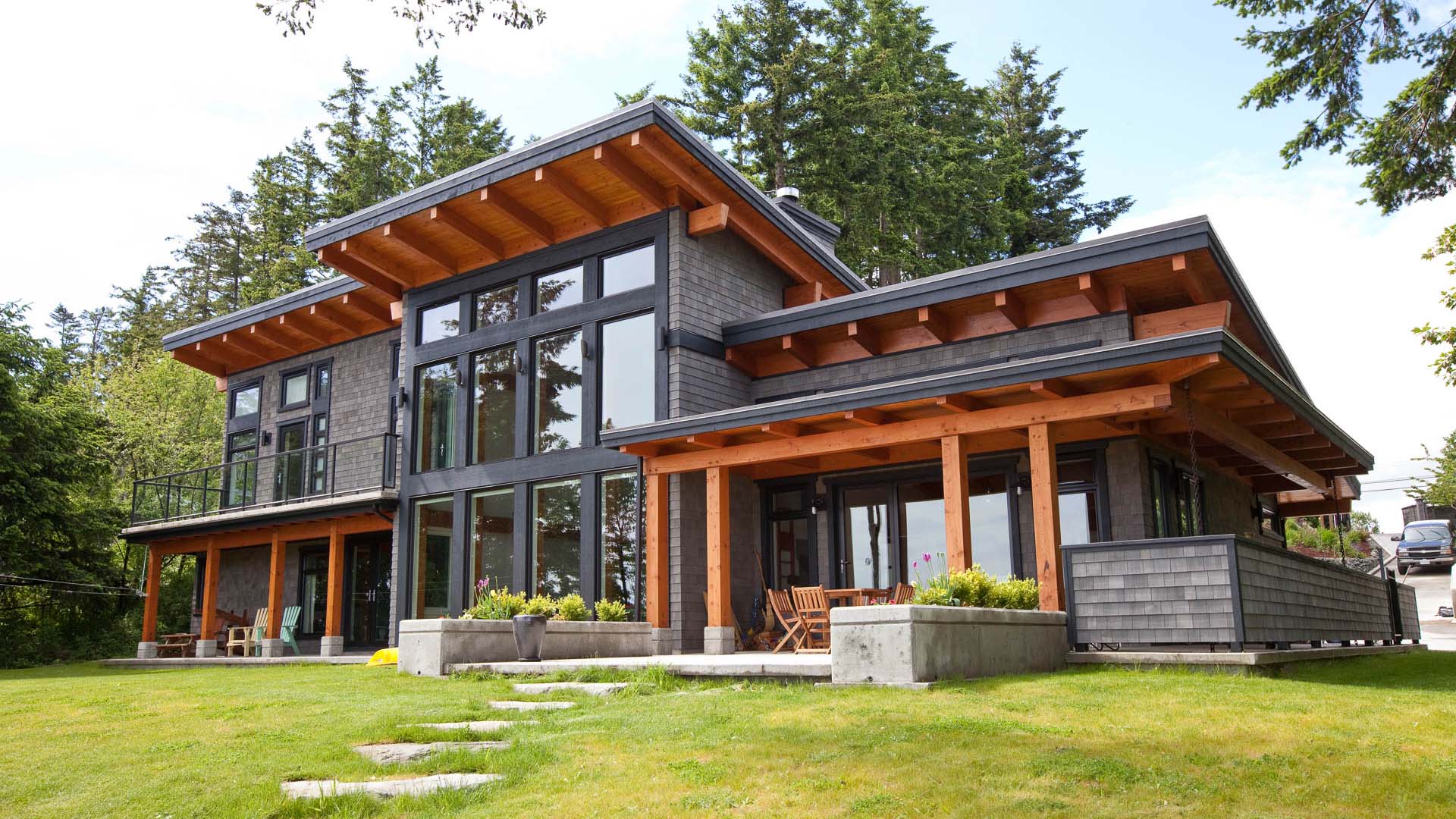 When it comes to window & Doors, Dakota Exteriors & Roofing is changing the game! Introducing the new Vertex3™ SYSTEM, a standard feature now included on all KP window product lines. Vertex3™ is derived using three state-of-the-art technologies: Ēvolv Glass Technology, ECTech naturally clean glass, and Owens Corning® Air Sealing Technology. The result, a window that performs higher, insulates more efficiently, and is lower maintenance. Being the only window in the industry to offer three technologies, Vertex3™ is positioned to become the benchmark for residential windows.


Exterior Insulation & Building Envelope
Manitoba Hydro Power Smart loan partner
Building Envelope
The building envelope is the physical barrier between the exterior and interior environments enclosing a structure. Generally, the building envelope is comprised of a series of components and systems that protect the interior space from the effects of the environment like precipitation, wind, temperature, humidity, and ultraviolet radiation. The internal environment is comprised of the occupants, furnishings, building materials, lighting, machinery, equipment, and the HVAC (heating, ventilation and air conditioning) system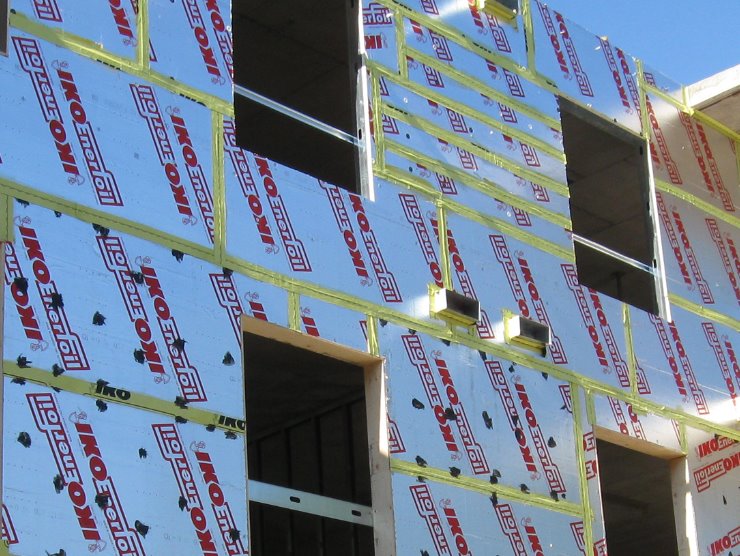 Exterior Insulation
IKO Enerfoil sheathing wall Exterior insulation is a rigid, polyisocyanurate foam insulation with high thermal properties. It is constructed from closed cell polyisocyanurate foam core bonded on each side to aluminum foil facers during the manufacturing process. Enerfoil is designed to be a non-structural, non-permeable sheathing in cavity wall, stud wall or interior basement construction. Enerfoil is lightweight, easy to handle and can be sized with ease and has a high thermal R-value (R6.2 per inch) that provides outstanding insulation protection, which helps reduce energy costs.


Retrofit Insulation
Quick Facts:
A healthy home envelope relies on proper external insulation
Home insulation involves much more than just applying an insulation product - it is part of a full system
Age of home and building code requirements factor greatly into what type of exterior insulation should be used
Dakota Exteriors & Roofing works to methodically select suitable products that match the purpose and application required for you
Manitoba Hydro Powersmart Residential Loan
Loans For up to $7500 on Windows, Doors & Exterior Insulation
Dakota Exteriors will complete the process from A to Z.
The Manitoba Hydro Home Energy Efficiency Loan is a convenient and affordable financing option if you want to make energy efficiency upgrades to your home. The monthly payment will be added to your energy bill and no down payment is required.
The loan covers upgrades for:
Dakota Exteriors uses only the industries best windows & Doors. Were A proud supplier of All-weather Windows, KP Orion Windows, Masonite & All-Weather Doors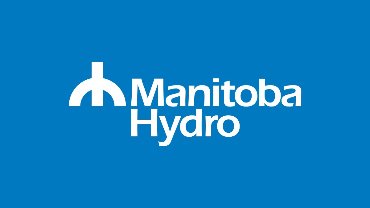 Request a Quote
---
Please fill out the form below or call, text or send us an email.
Thank you for visiting Dakota Exteriors!